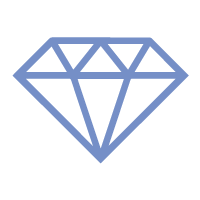 MONTH OF CORPORATE VALUES
In 30 days, raise awareness of company values within your
team with practical tasks and gamification elements.
Strengthen Your Company Values
WHAT IS MONTH OF CORPORATE VALUES?
Strengthen your employees' commitment to company values with a 30 day challenge program!
Introduce the values of the company to the youngest employees or remind them to already experienced members of your team!
As part of the Month of Corporate Values, refresh your employees knowledge about company's ambitions by building a set of tasks that reflect its values, strengthening the culture of the company and unifying the workforce.
Benefits of Corporate Values Month
Coherence between company values and employees:
Strengthens
Company Culture
Clearly defined and embodied corporate values form a solid and strong corporate culture that creates a successful, attractive and motivating work environment, and enhances business success.
Builds a Positive
Company Reputation
By fostering the commitment of employees to the values and goals of the company, a strong company culture and a cohesive team are formed, creating a positive company reputation that attracts new people and builds the loyalty of existing employees.
Unites and Engages
the Company Team
A strong corporate culture unites employees, creating a common sense of purpose and belonging, increasing employee engagement and overall mood.
Corporate Values PDF
Enter your e-mail and download the PDF on Month of Corporate Values!
EN – PDF -"Month of Corporate Values" Tag="en-pdf-corporate-values"
EN – PDF -"Month of Corporate Values" AC Tag="en-pdf-corporate-values"
"*" indicates required fields
Employee Engagement Platform
HOW DOES MONTH OF CORPORATE VALUES WORK?
A versatile platform for organizing virtual activity-challenges that will strengthen both team spirit and collaboration among colleagues, as well as understanding the functions and values of the organization.
REQUEST A DEMO
Strengthen your corporate culture and unite your team for common goals!
Corporate Values Task Creation
Use a ready-made solution or create one yourself!
Take advantage of our 30-day ready-made expert challenges to promote healthy habits at work! Or access our platform and the challenge catalogue to design your own exciting and challenging tasks to help you to achieve your desired goals such as team building, getting to know the company values or reinforcing healthy habits.
Tasks Designed by Efectio
Our team of experts will design challenges that are designed to your company's specific values with a set of tasks to achieve the desired results, such as team building, learning your values or engaging in new habits!
Create a Task Yourself!
Access our platform and the challenge catalogue to design your own challenging tasks. Our examples will help you as customizable templates to personalize them and achieve your desired results!
Apply for a Demo Account
EN – DEMO – "Month of Corporate Values" Tag="en-demo-corporate-values"
EN – DEMO – "Month of Corporate Values" AC Tag="demo-corporate-values"
"*" indicates required fields