Employee Onboarding VR
One of the most important first step to successfully bring a new recruit in your organization is to get them up to speed as fast as possible. A good onboarding process can save time and increase productivity, while establishing company culture. Efectio provides automated onboarding plans with ready to use presets, to cut time and costs even more, while bringing the most well rounded, interactive onboarding experience with data analysis and insights to easy follow up on the onboarding process.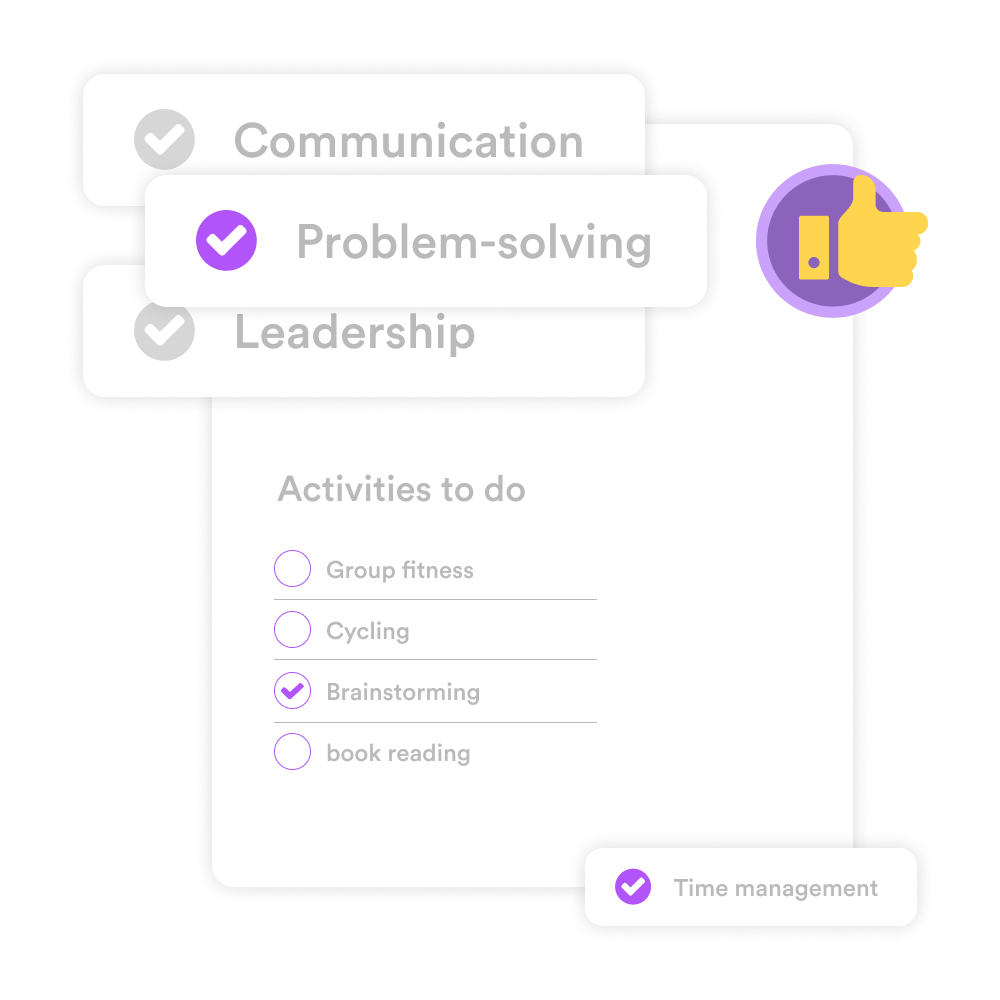 Ready to use onboarding templates
Create Custom onboarding plans
Use one of our templates and customize them to your needs to create your personalized onboarding plans for new recruits. Choose what kind of activities your new recruits will have to do! You can add video content to facilitate engagement and provide learning materials.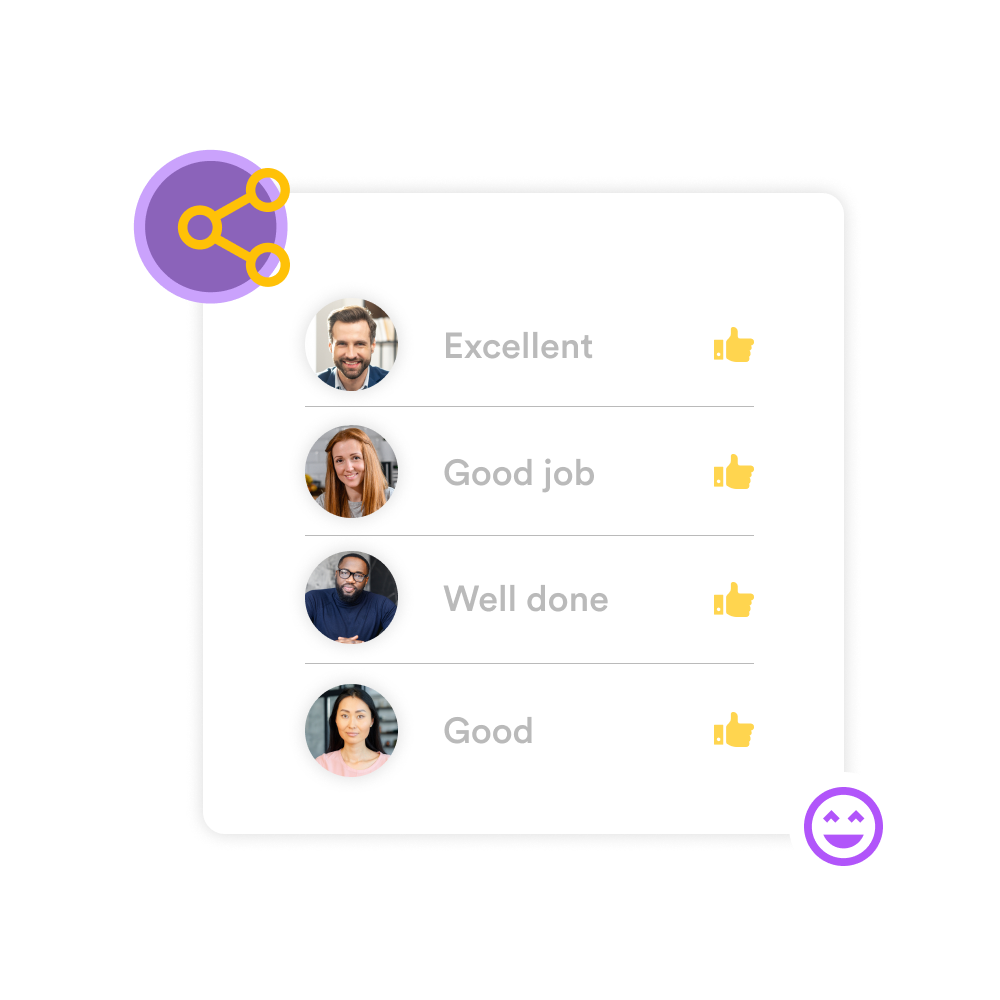 Communication is key
Facilitate inclusivity and communication by using our social engagement platform.
Make sure your new recruits feel included and connected with other employees. Our solution is built on feedback and socializing, similar to an internal social media platform, so your new employees will quickly feel connected to others!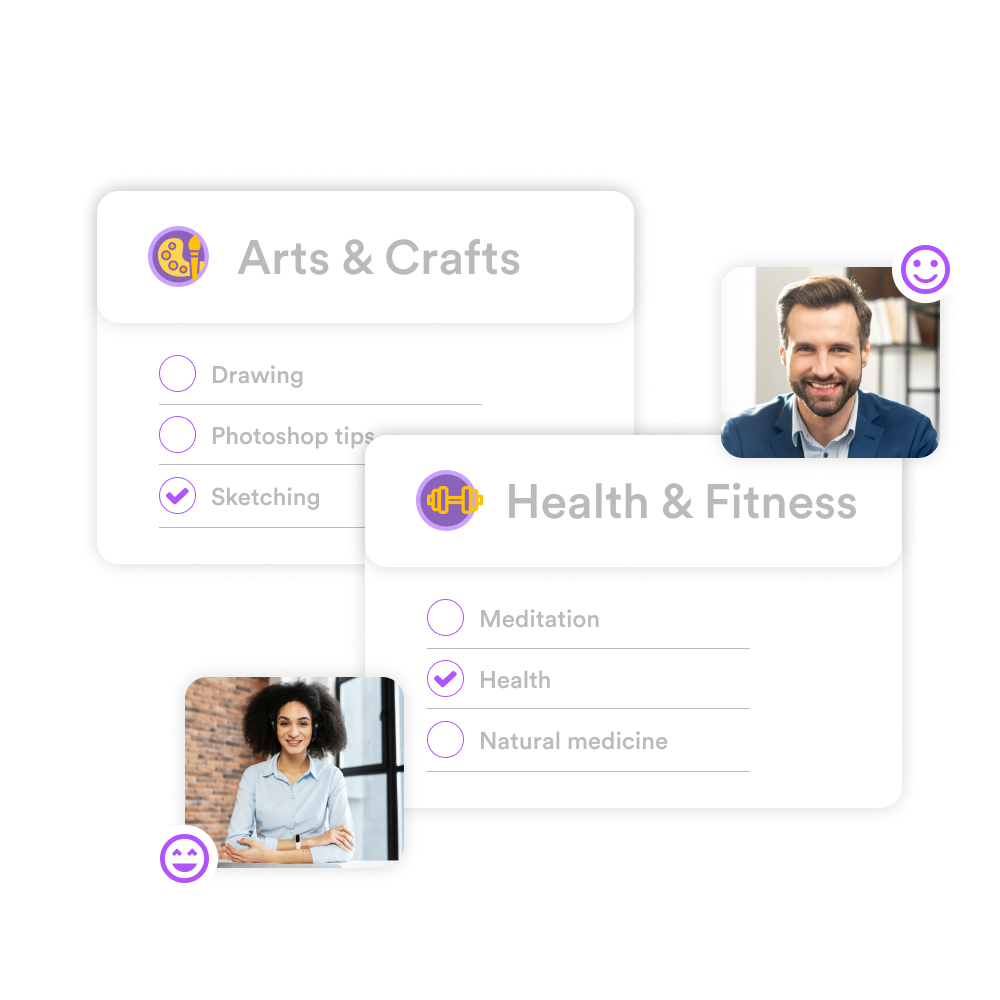 Check their progress
Test knowledge
Create different tasks that test your new employee knowledge or create surveys ! Check up on how they are performing during their onboarding process and improve where necessary!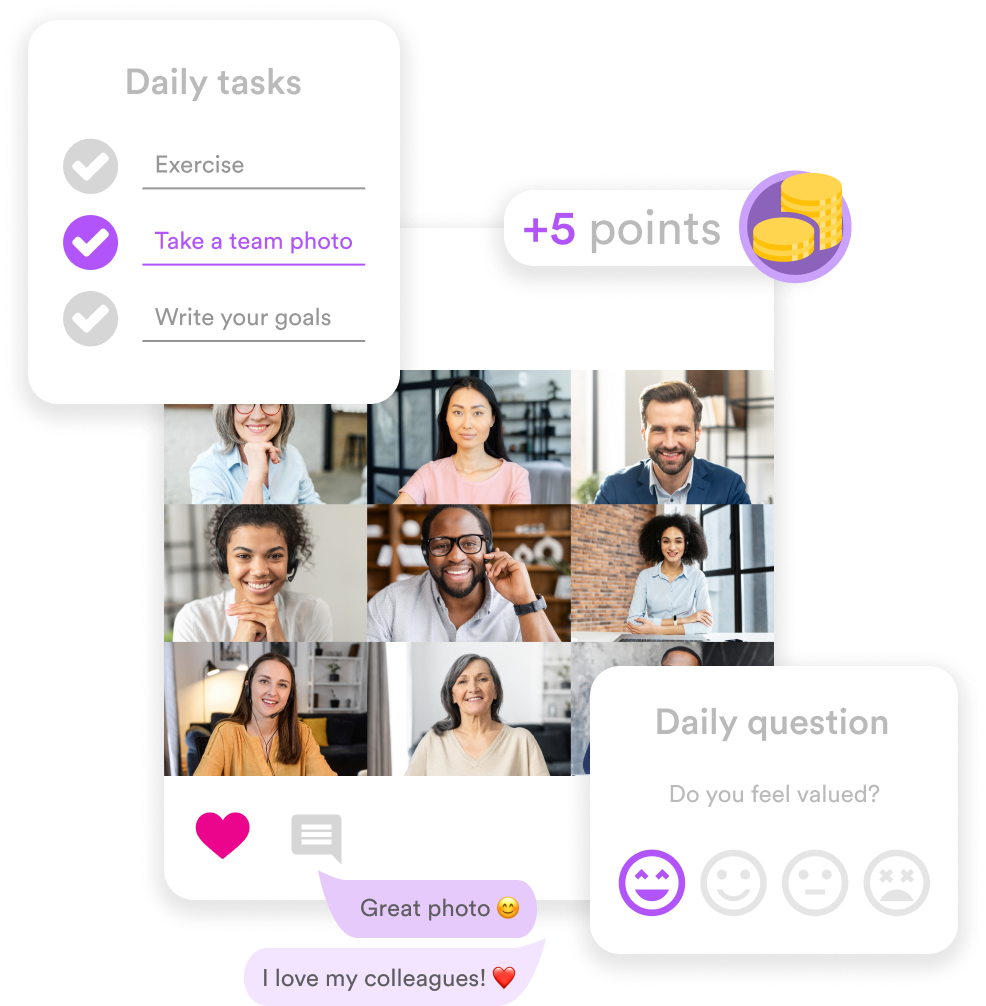 Employee experience
Points + rewards = motivated employees!
Employees gain points by completing different tasks , you can choose the benefits that they can get! Motive your new recruits to do their best by awarding them!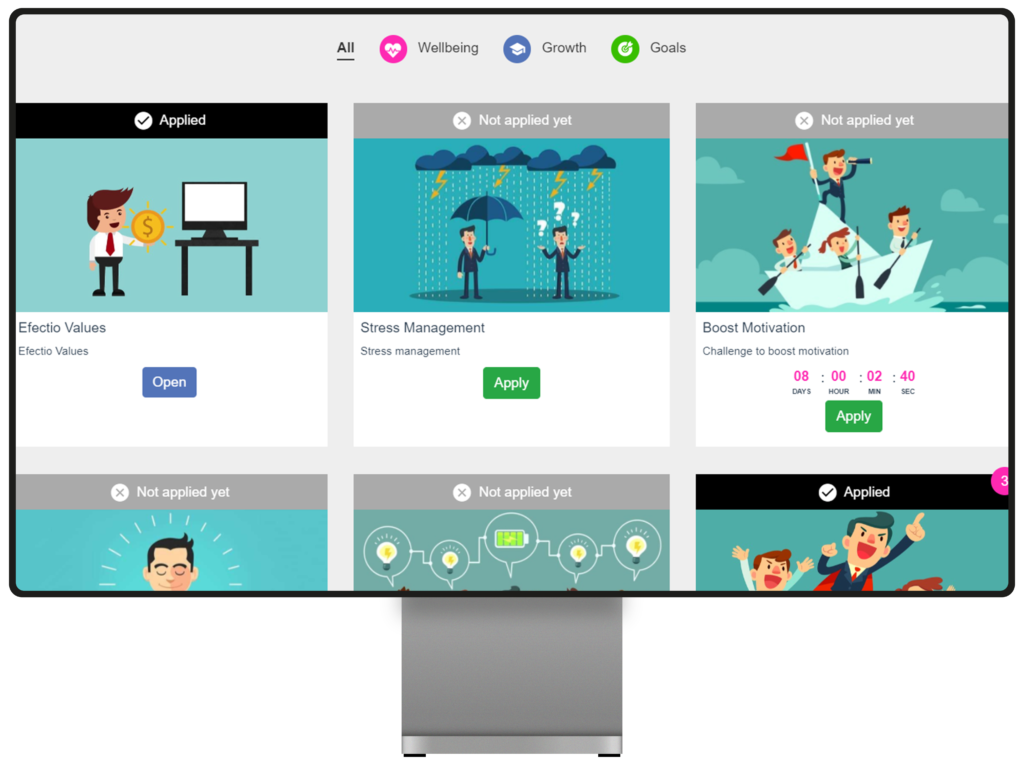 HR Insights
Data analysis
Receive reports and data about how your new employees are doing ! With these insights you can see the weak spots in the onboarding process and try to resolve problems with your new recruits individually.
Interactive onboarding with VR technology
Efectio offers next generation onboarding experience by using virtual reality technology to onboard and train new employees! It's interactive, fun and most importantly a great complimentary experience to an already established onboarding plan. Take it to the next level and develop interactive office tours, work safety training and communication tools with Efectio's virtual reality solution.
What we offer:
It's very accessible
Some might think that virtual reality is an expensive solution, but we believe that it can be scaled. We provide hosts and on site employees with all the necessary tools to fully use the virtual spaces – cameras, headsets, controllers etc. This is necessary and will serve as a base to build upon the VR experience for the whole team. Remote employees can use their mobile phone and a few inexpensive accessories to join and interact with others.
Try for free.
No hidden fees.