Integration
We provide a seamless workflow by making sure that our platform integrates well with already existing and popular solutions. Export all your data or use our own insights tools.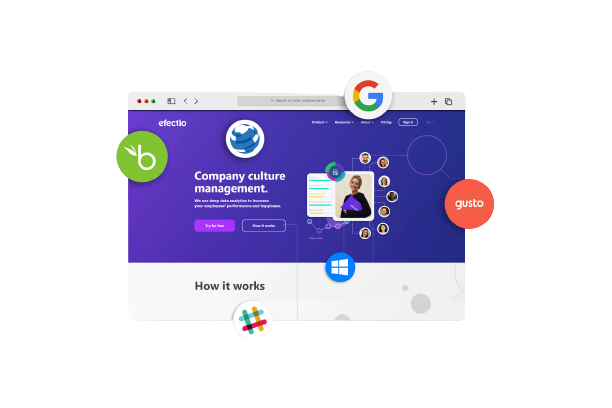 EFECTIO INTEGRATIONS
Let all your data be shared across platforms
With our extensive integration options.
Efectio will automatically keep employee data up to date
with your other human resources information system (HRIS) platforms.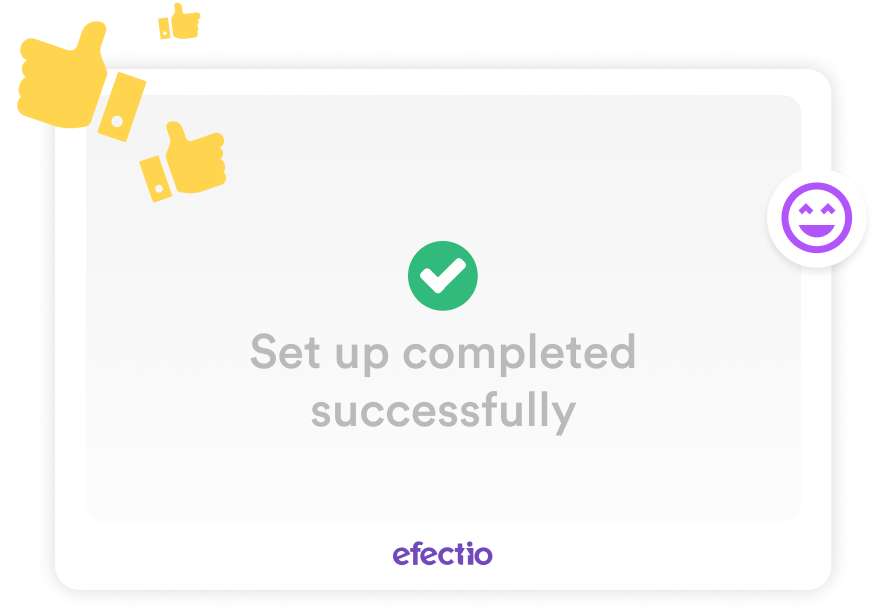 With Efectio together
Easy to set up.
Set up and integrate data from other HRIS for seamless integration.
Any HR IT system that has an SFTP integration will function with Efectio.
Import your whole team's data into Efectio to engage every employee.
Integrations on major platform
Bamboo HR
Gusto
Active Directory
greytHR
Humaans
Benify
With Efectio together
Secured single sign-in.
Set up a secure single sign-in to access the Efectio platform.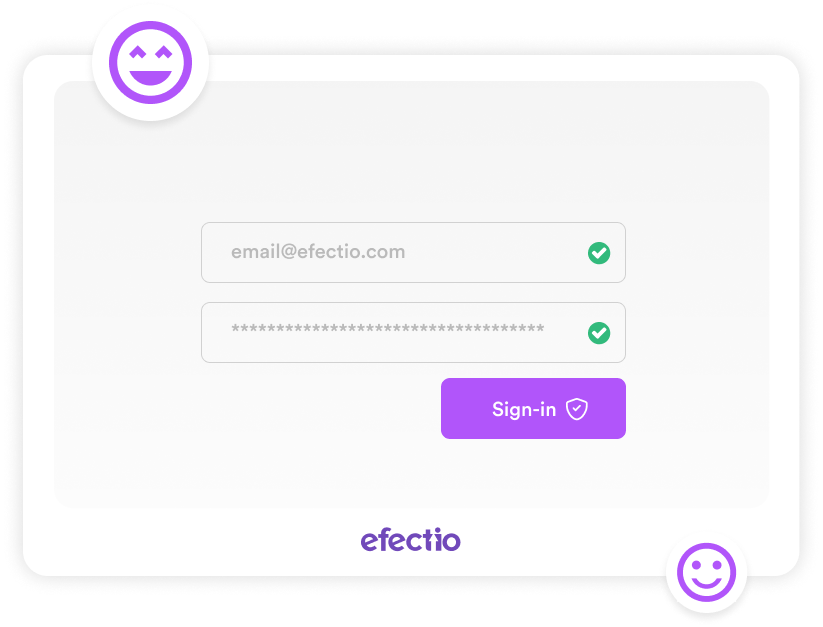 Integrations on major platform
Okta SSO
OneLogin SSO
Azure AD SSO
Active Directory
G Suite
Ping Identity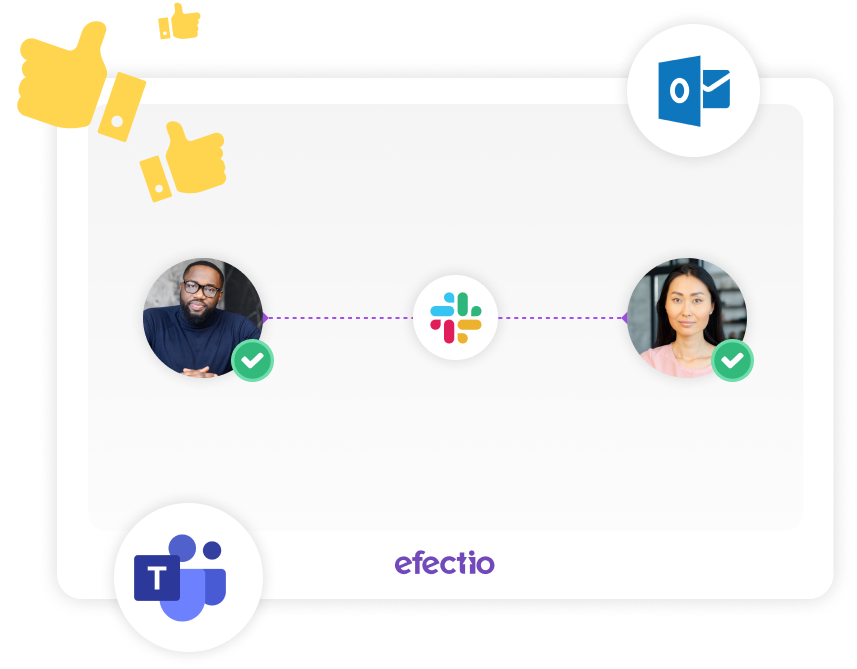 With Efectio together
Collaboration.
Use different social tools with Efectio to improve communication. Engage employees by bringing them together in one location to collaborate.
Integrations on major platform
Teams
Slack
Calendar Apps
Jira Software
Microsoft Outlook
Speakap
Wish to partner with us to improve integration?