Employee Data Analytics
Efectio score shows how engaged an employee is in each individual aspect and then shows an overall engagement score.
ANALYTICS OVERVIEW
Efectio provides data analytics on four pillars of
Employee engagement.
Use this to get a quick summary of how an employee is doing and which areas need attention.
Our Insights tool gives you summary of all the data and generates infographics about the following metrics: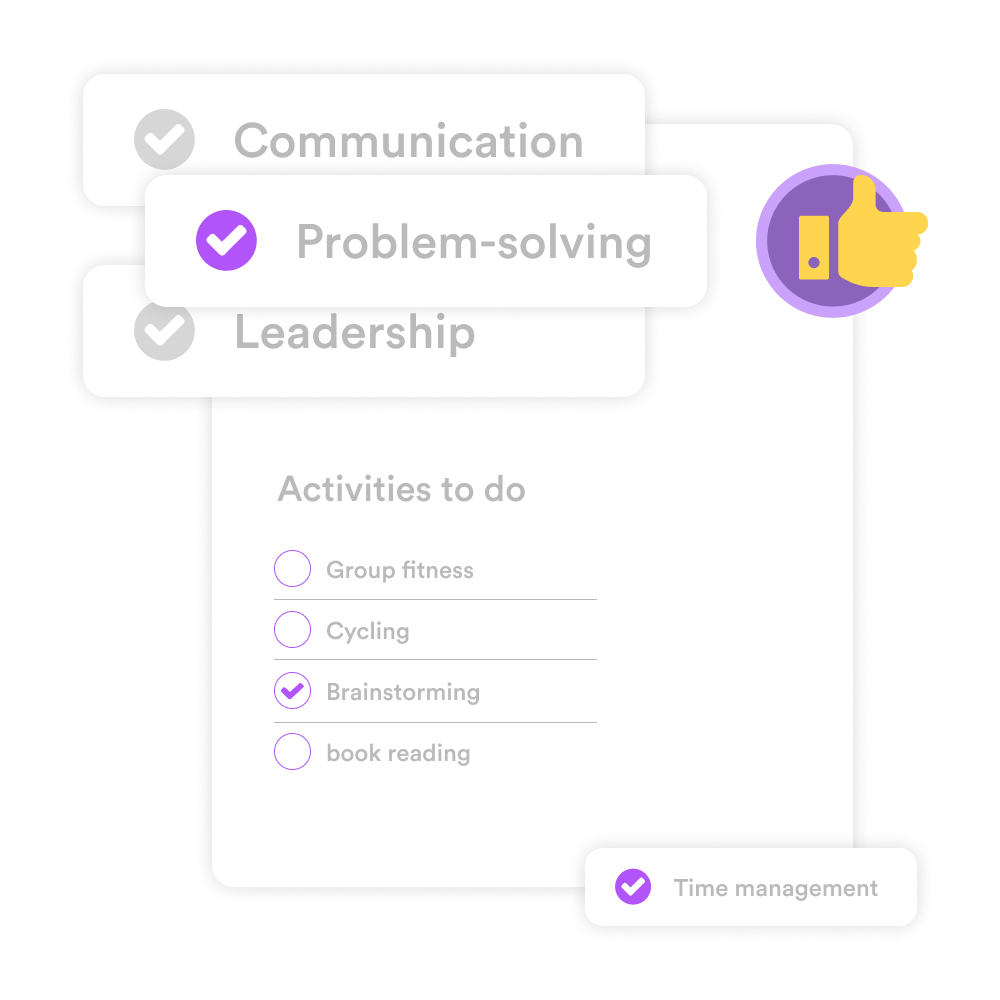 Communication
Efectio provides a communication map where managers can see interaction patterns between employees. Use it to see internal groups forming and which employees work the best with each other.
Use Efectio platform to connect employees and increase engagement. It's important for remote employees to feel connected to the team to perform their best, otherwise they can feel isolated.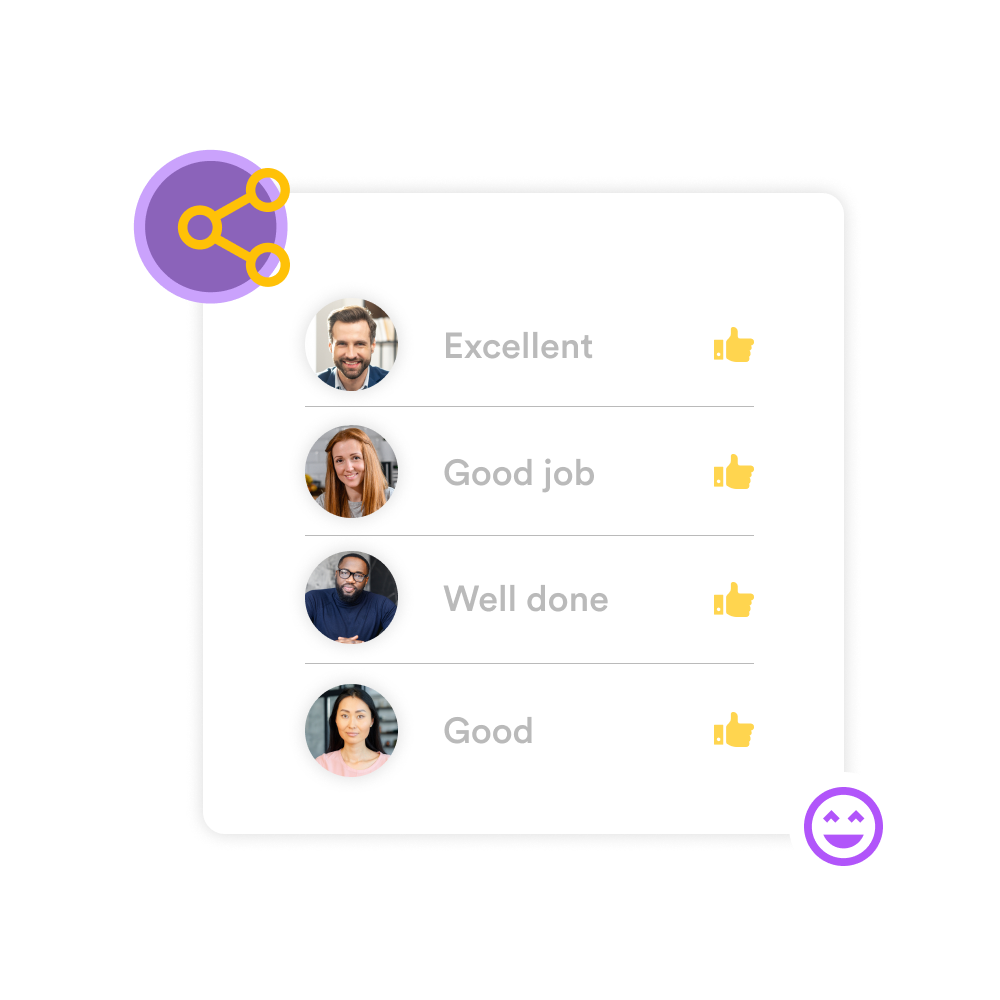 Goals
Track goals and KPIs with Efectio goals feature. Managers can see employee goals and their progress. They can use this data to help employees reach their goals and overcome any issues.
With Efectio you can remind everyone about the company's goals and empower employees to align company goals with their personal ambitions. For temporary or remote employees, engage them in your company culture to inspire and motivate them. Who knows, you might find amazing long term full time employees like that!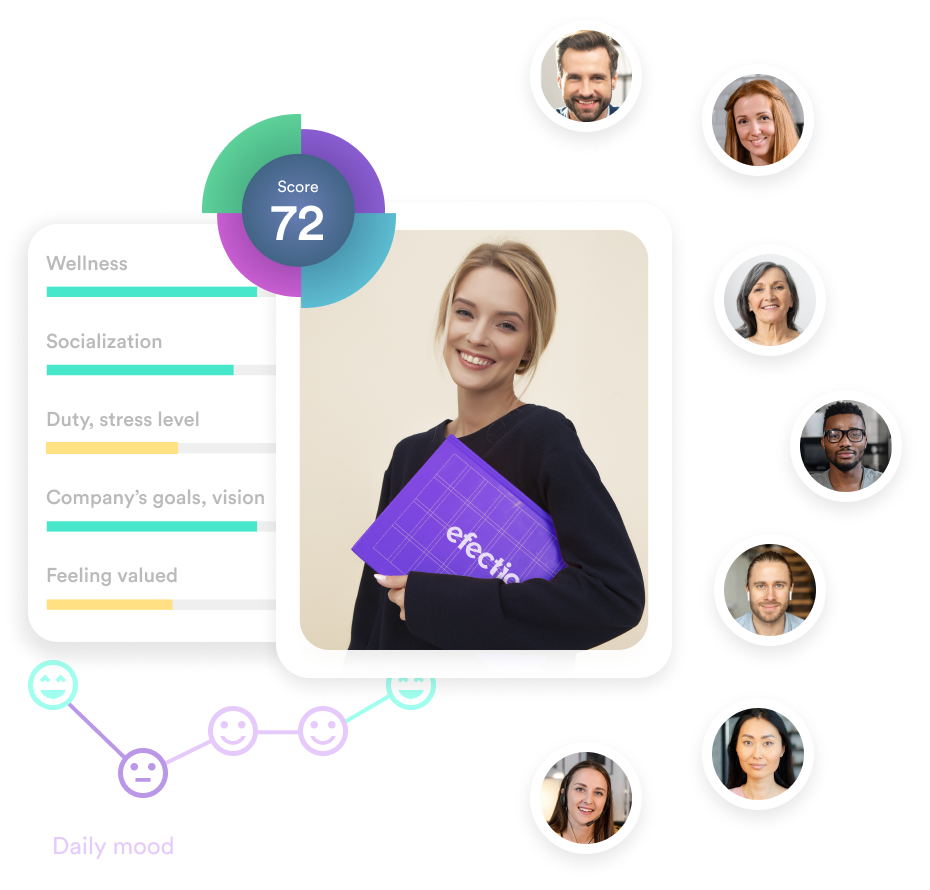 Well- being
Track employee progress to their well-being challenges and see how they are feeling and what is the feedback about their emotional and physical health. Conduct company wide surveying with our pulse surveys tool to learn more about how your employees are feeling and what should be improved.
With Efectio you can bring new habits to life; improve employees' well-being and energy levels and educate employees on health matters. Everyone is important, this is a crucial step to establish your company culture to all current employees and to create an equal space.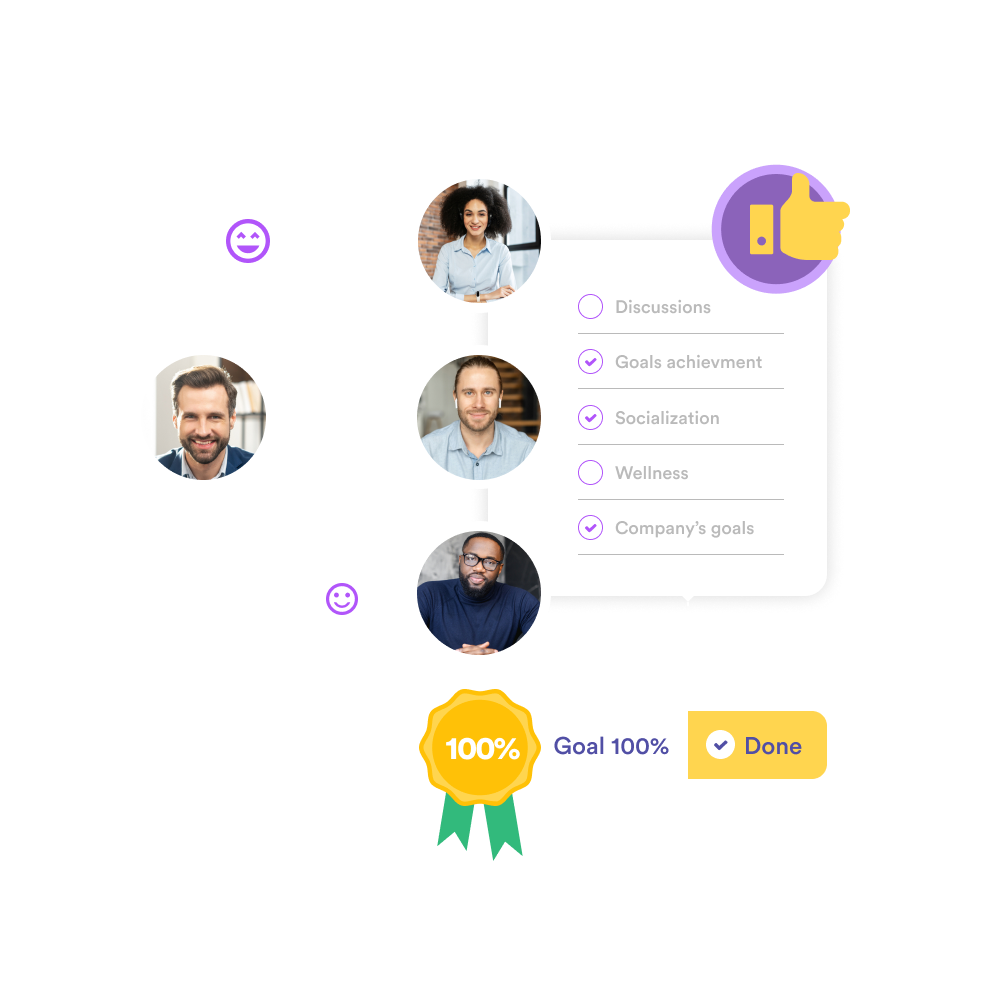 Growth (learning)
Track their growth progress with Insights. See how your employees are performing in their microlearning challenges and what is the progress.
Enable employees to learn and build skills by integrating micro-learning in their daily routine. Educate your remote and on-site employees to achieve the best possible performance. Efectio provide the tools to create in depth training challenges, that can be used across the whole company. Easy to set up and sign up! Follow up on your employee growth progress.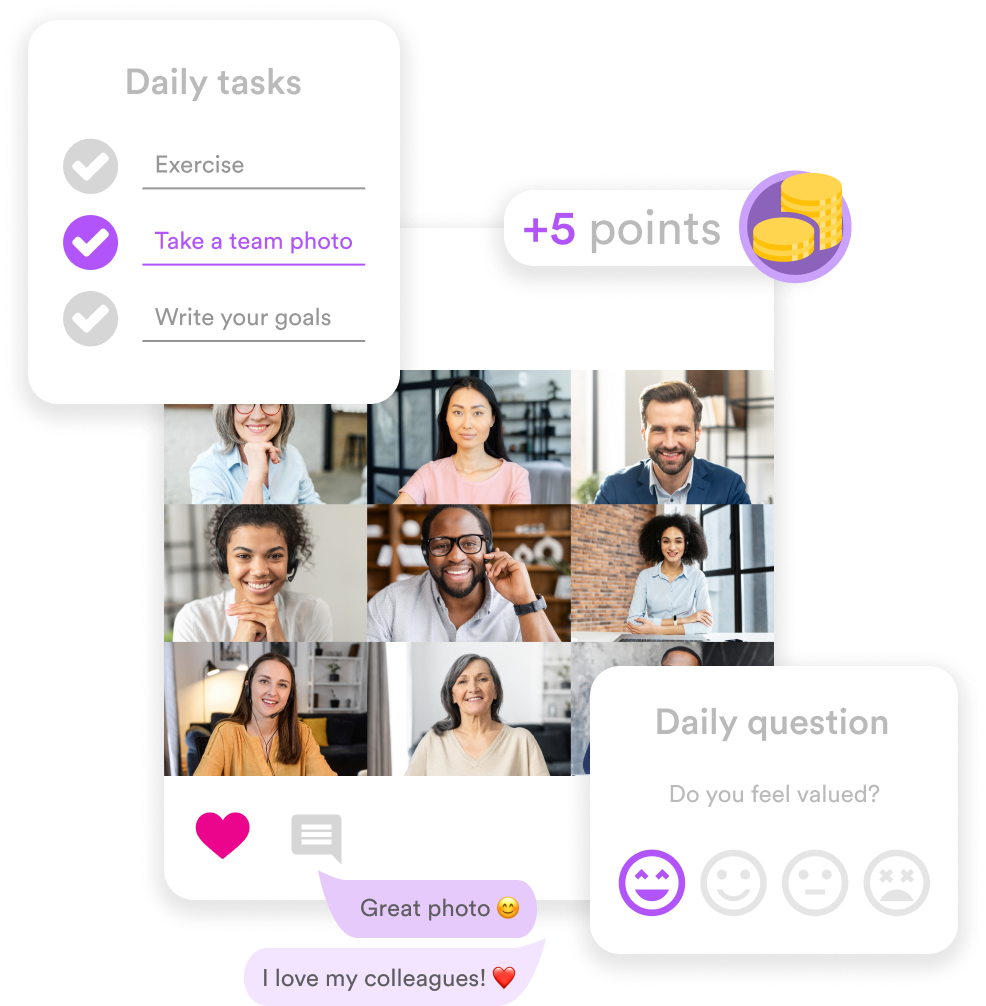 Employee Engagement
All of these metrics are displayed as Efectio Score – a system we developed to measure employee engagement based on the four pillars discussed earlier. Efectio score displays engagement in an individual activity and shows a total score to quickly understand an employee's overall performance and see which areas need improvement.
Emotional Profile Analytics
We analyze the emotional profile using our engagement tools:
Each day employees report their mood. Over time we provide an infographic that shows the changes in each employee's mood.
Employees can use their smart devices – smartwatches, smart bands, phones, etc… to connect with Efectio platform and provide valuable insights on their health and emotional well being. Efectio tracks distance walked, calories burned, heart rate, oxygen saturation and other health metrics to create a health and emotional profile. Employees can opt in which metrics will be tracked.
Here employees can go more in depth about their feelings and challenges. Use our insights tool to get a summary of all answers.
Try for free.
No hidden fees.