Diversity, Equity and Inclusion in Organizations
Diversity, Equity and Inclusion in Organizations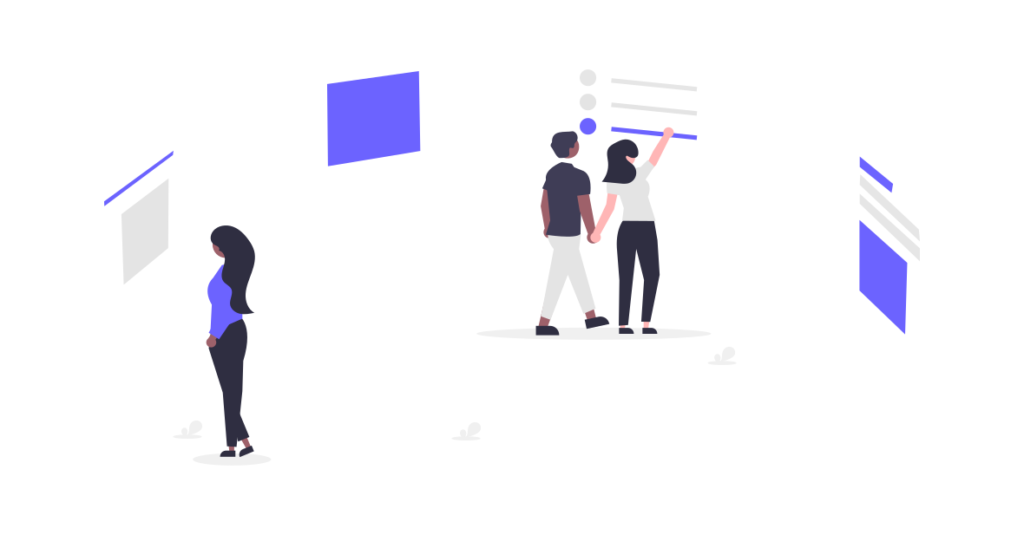 More and more attention is dedicated to diversity, equity and inclusion. As organizations hire internationally, various people work together to achieve goals and HR departments care for an inclusive work environment.
In diversity attention is directed to gender, religious commitments, ethnicity, race, language and culture. Diversity also can be divided in 4 blocks: cultural, demographic, technical and cognitive.
Equity should be provided for every person without discrimination based on their diversity.
Inclusion is a sense of belonging for those throughout an organization. Inclusion is felt through fairness, respect, value, belonging, psychological safety and inspiration.
Diversity may be met as wage gap, discrimination, communication barriers, and it may impact work-life balance and mental health. One of the visible diversity still is gender inequality. According to Deloitte, globally there are 19.7% women on boards.
The most diverse companies are more likely than ever to reach higher profitability than less diverse competitors, and in numbers it is for 25% in gender diversity and 36% in ethnic diversity.
All diversity managed properly improves hiring and engagement, foster innovations by 20%, opportunity and competitiveness. And also reduced turnovers and increased flexibility.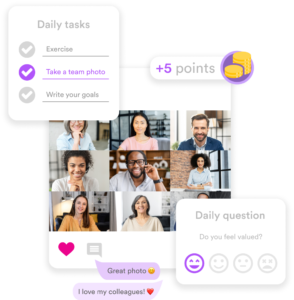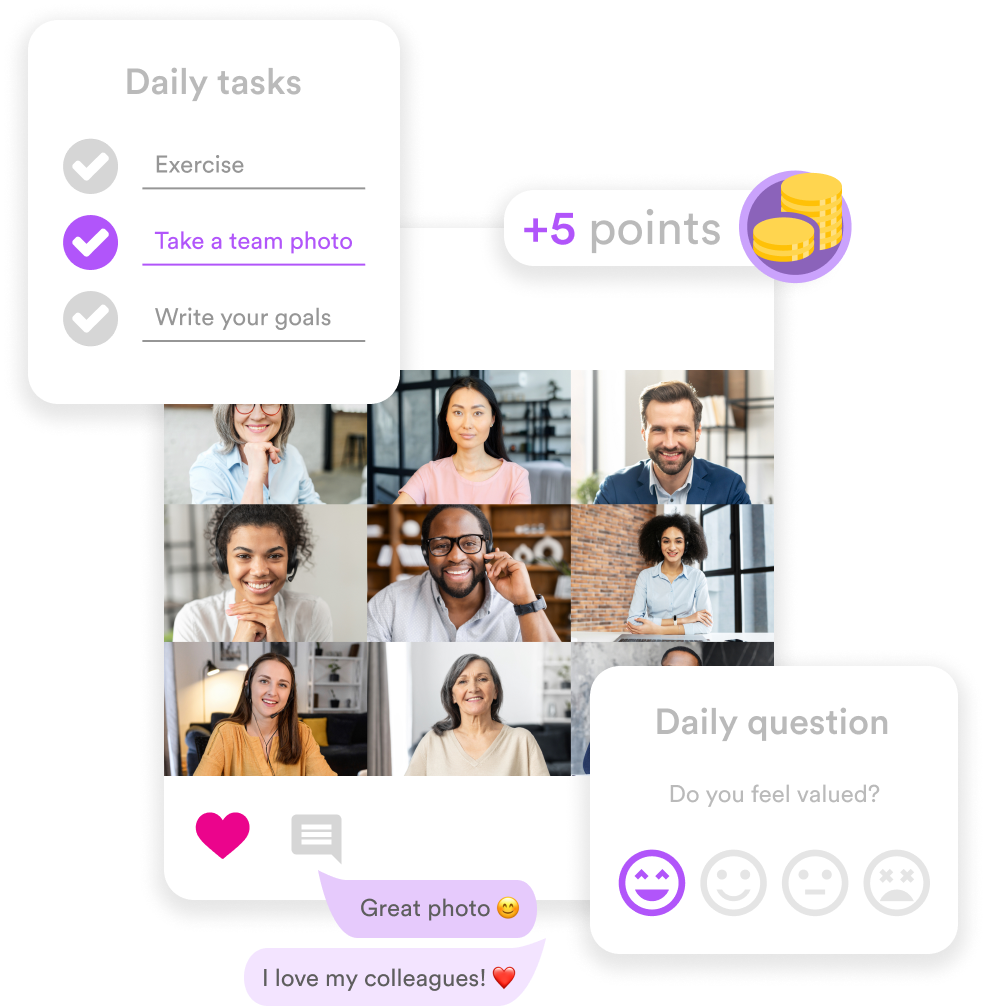 Engage remote employees.
Efectio platform uses gamification & rewards system for engagement, microlearning, onboarding.
Try Efectio for free, no hidden fees.
Inclusive leadership results in 17% increase in team performance, 20% increase in decision making quality and 29% increase in team collaboration.
Exemplary practice
McKinsey's research indicates organizations valuable practices that promotes diversity, equality and inclusion:
Ensuring representation of diverse talent
Putting core-business leaders and managers at the heart of the I&D effort
Enabling equality of opportunities through fairness and transparency
Promoting openess and a zero-tolerance policy for discriminatory behavior
Enhancing belonging through unequivocal support for multivariate diversity
DEI tied to organization's culture
In Gallup's discussions with chief human resources officers, they pointed out that connecting the diversity, equity and inclusion initiative to organization's unique culture and values is foundational to success.
Read more: Organizational Subcultures: Creation and Importance
Diversity management
Every individual holds a responsibility for inclusive workplace and diversity acceptance. Research shows that leaders' behaviour can make 70% difference in employees' inclusion feelings.
HR leading diversity management
As organizations' workforce becomes more multinacional and well-being is highly valued, the diversity and inclusion appear on HR professionals' agenda. HR managers should review organization's policies, and spread awareness of diversity among executives and employees. Managers who use a transformational leadership style are more likely to lead the organization to better diversity and equality practices, wrote Avijat Niroula.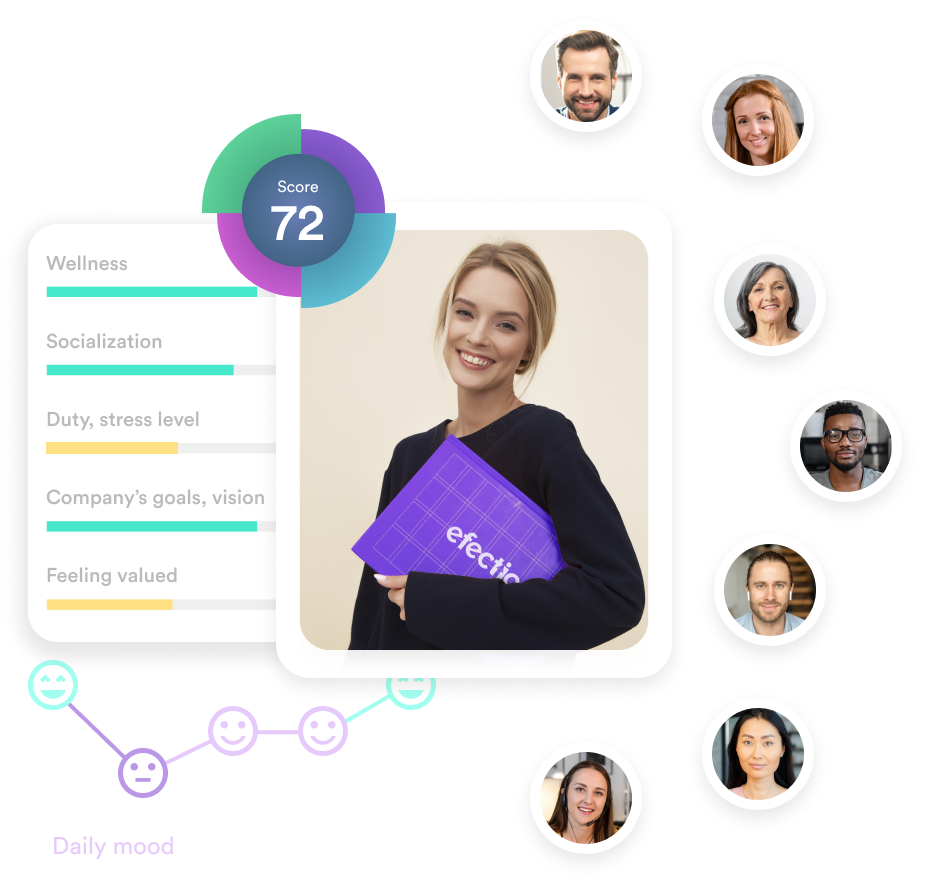 Employee retention.
Efectio platform uses gamification elements & rewards system to retain valuable talents.
Try Efectio for free, no hidden fees.
Measuring-managing-results
HR diversity management practices should include detalized diversity measurement, for example the perceptions of various employee groups and cultural barriers.
Diversity then can be managed by various initiatives, including discrimination reduction, targeted recruitment, promotion, mentoring and diversity training. Other organizations also change culture and climate and acknowledge the uniqueness of employees.
As the result of diversity management the individual difference is valued, each employee is respected and group processes are improved.
Employee interpersonal attitude
Employees should be aware of diversity and equity to avoid emotional and verbal abuse against co-workers. Team members in small everyday actions can promote inclusion by kind gestures and listening to other ideas. Emotional intelligence skills also impact inclusion.
Bottom line
Diversity, equity and inclusion is important for every single individual working in an organization and as well as for potential employees. In a survey 80% employees said they want to work in a company that values diversity, equity and inclusion. Organizations more and more aspire to complete diversity, equity and inclusion.
SEO Keywords: diversity, equity, inclusion, diversity management, DEI