Infographic: The Importance of Social Engagement at Workplace
Infographic: The Importance of Social Engagement at Workplace
Today, companies strive to create specific values and goals in order to shape an environment that empowers employee collaboration and effectiveness. Corporate social responsibility and long-term employee engagement form a strong foundation for workplace culture and high-performing teams. Effective leaders will confirm: engaging all levels of an organization in practices shaped with social responsibility, interaction, collaboration, and clear communication promotes vibrant, sustainable organizations.
Why is socialization at work important?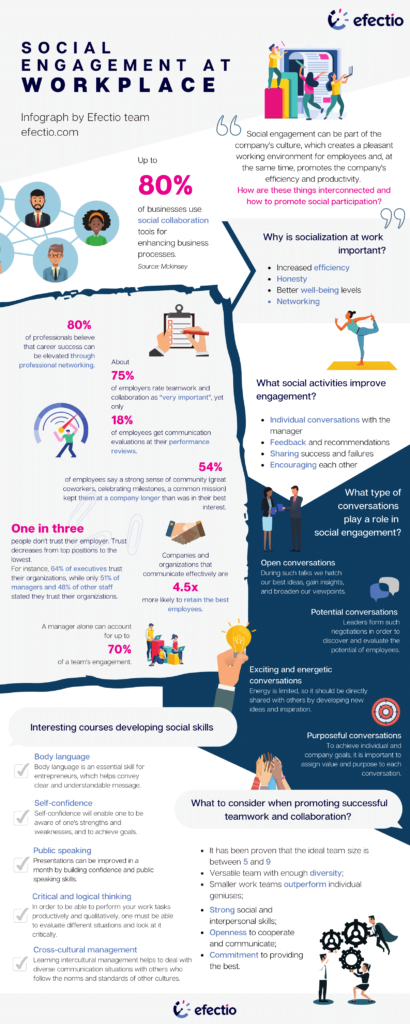 Download the infographic. Read the complete article on how to engage employees with well-being programs and activities HERE!