Revolutionizing Employee Productivity: AI-Driven Writing Assistants in the Modern Workplace
Nowadays, a lot of the work done in different industries doesn't have to be performed by humans. In some cases, it is important for the person performing the task manually to use a machine or program that can speed up the process.
This is exactly why AI writing tools are so popular. They help writers create better texts in less time though they can't entirely substitute the writers themselves. Likewise, you can use AI writing tools to engage your employees and make them more invested in their jobs by reducing their workload. Hence, here are the best AI writing tools for increased employee engagement in 2023.
#1 Grammarly
Perhaps the most well-known writing tool right now is Grammarly. This is a free online tool that can also be used as a browser extension and has a premium version, but even the free features are more than enough for most writers. As the name suggests, the tool will help you proofread and edit your texts.
Grammarly detects various linguistic mistakes (grammar, spelling, punctuation, word choice) and makes suggestions on how to correct them. The tool will help you proofread your texts faster and find all the mistakes in them, though you do have to be careful with Grammarly because it does make mistakes itself too.
#2 Hemingway Editor
Another popular tool is Hemingway Editor. It's also free, so you don't have to worry about paying anything. Also known as Hemingway App, this tool looks at the flow and readability of your text and helps you improve its comprehension.
When you enter your text into Hemingway Editor, it will highlight different parts in the text, including passive voice, adverbs, complex and hard-to-read sentences, and rarely used words and phrases. You will then have to change or remove these elements to increase the readability of your text which you can check by looking at the readability score.
#3 Rytr
If you have never used AI writing tools before and want to try one, then starting with Rytr is a good idea. This tool is great for beginners because it is very user-friendly and offers essential functionality that will help you get started with AI writing tools.
Rytr uses algorithms that utilize historical data which helps the tool create unique texts with the right flow. You can use the tool to generate texts for a selection of different topics and then use the tool's features such as plagiarism and grammar checkers to further proofread and edit your texts.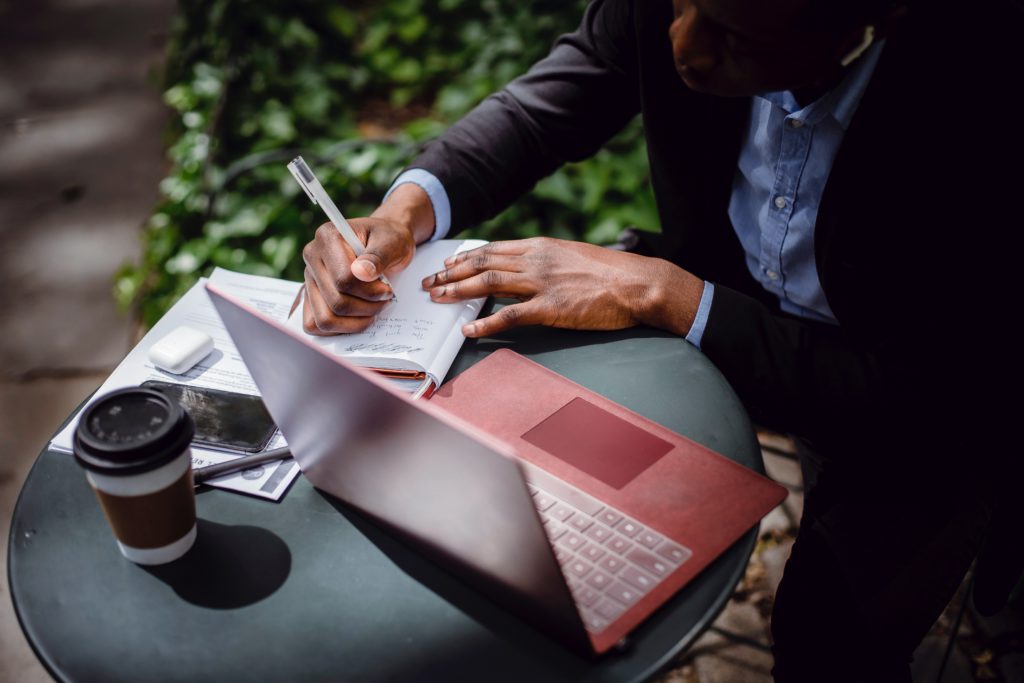 #4 QuillBot
QuillBot has been noted as one of the best tools for proofreading, plagiarism checking, and citation generation. The tool's functionality was specifically chosen to be of maximum use to all types of writers, so you will get a paraphraser, grammar checker, plagiarism checker, summarizer, citation generator, and other tools together.
If you aren't confident in your writing skills, you can always hire experienced writers from the writing service Trust My Paper to create your content for you. By working with professional writers, you can be certain that all your texts are written well.
#5 Ink for All
If you are looking for a tool with a variety of features, then Ink for All is a good option to try. It is a tool that was designed with users in mind, so it offers AI writing assistance, a paraphrasing feature, SEO help, and more.
The main focus of the tool is paraphrasing, but you can also utilize it to generate texts and optimize them for search engines easily. There are other features available too, including team management and headline optimization.
#6 WriteSonic
Not everyone can afford expensive AI writing tools which is why WriteSonic is on this list. This tool offers great quality for an affordable price, so even if you are on a tight budget, you will absolutely fall in love with this tool.
WriteSonic will generate texts for you based on your requirements which can be used as a foundation for your texts, an outline for your writing, or simply a way to break through writer's block.
#7 Jasper
Formerly known as Jarvis, Jasper is a paid AI writing tool that offers a variety of features that will help you create different types of texts. These can range from books and scripts to blog posts and articles depending on your needs.
All you need to do is fill in the details of your request and let Jasper generate the text for you. You can use the tool's plagiarism detector and other features to edit and improve your text. Moreover, Jasper even works with multiple languages!
#8 Write My Essays
Write My Essays is an AI essay writer with a whole package of different features that writers will love:
Title Generator – Create interesting and intriguing headlines and titles for your texts.
Essay Generator – Students can get help writing their assignments by generating parts of their essays and papers.
Paraphrasing Tool – Rewrite and rephrase your content to increase uniqueness.
Conclusion Generator – Generate conclusions and summaries for your texts,
Citation Generator – Create correct and properly-formatted citations.
Plagiarism Checker – Check your texts for plagiarism to increase originality.
#9 Surfer
If you are focused specifically on SEO writing, then Surfer can be a great tool to check out. Surfer helps you create content that is optimized for search engines and can rank high in search results thanks to that.
Besides generating texts, Surfer also has other features that will be useful for writers such as the content planner, brief, editor, audit, grow flow, keyword surfer, and others. There is even a Surfer Academy and SEO Writers Directory with educational resources that will teach you how to use the tool to the fullest.
#10 Neural Text
Last but not least, Neural Text is a free copywriting tool for anyone who is more focused on marketing texts rather than educational content. This tool is already popular in industries like education and healthcare, but marketers love it just as much.
The AI algorithm used by Neural Text will scan the Internet for the most fitting keywords for your product or niche and help you optimize your copy. It is highly focused on keywords so you can be certain that your texts will be well-optimized for search engines.
Wrapping Up
Overall, most AI writing tools are still far from perfect, but it's obvious that they will become more developed in the nearest future. You can already start implementing various writing tools in your team and engaging your employees more effectively with their help. AI writing tools have demonstrated their potential to revolutionize workplace productivity and employee engagement across various industries. By leveraging these cutting-edge technologies, organizations can streamline their writing and communication processes, enhance collaboration, and reduce employee workload. The AI writing tools listed above cater to diverse needs, ranging from proofreading and editing to SEO optimization and marketing content creation. As technology continues to advance, these tools are anticipated to become even more sophisticated and efficient, providing even greater benefits to businesses and their employees. It is essential for organizations to embrace and explore AI writing tools as an integral part of their efforts to foster a more engaged and productive workforce in 2023 and beyond.