Career Growth And Development: 7 Tips To Optimize Your YouTube Channel
Hey You! Don't get it twisted! Now isn't the time to fret or abandon your YouTuber dream. No doubt, creating and nurturing a YouTube channel to become the center of attraction is an uphill battle especially now that content creators and advertising agencies have become more informed of its traffic potential.
While that sounds a bit worrisome, is it enough reason to back out of the game without even getting started? It'll be rather whimsical to say yes! If everyone had that notion, why then are the numbers of YouTubers growing at an unprecedented rate?
There's only one logical explanation for that! If you want to succeed as a YouTuber, you must think beyond the box and become aggressively innovative with your tactics. Here and now, the numbers are rising and YouTube's user base is set to hit the 1.1 billion mark by 2028, making it a good time to profit from the craze.
From identifying the best tools for content creation to creating compelling video clips and what comes after, this guide provides you with 7 useful tips to help you optimize your YouTube channel and become the acclaimed YouTuber you've always yearned to be. Let's get it started!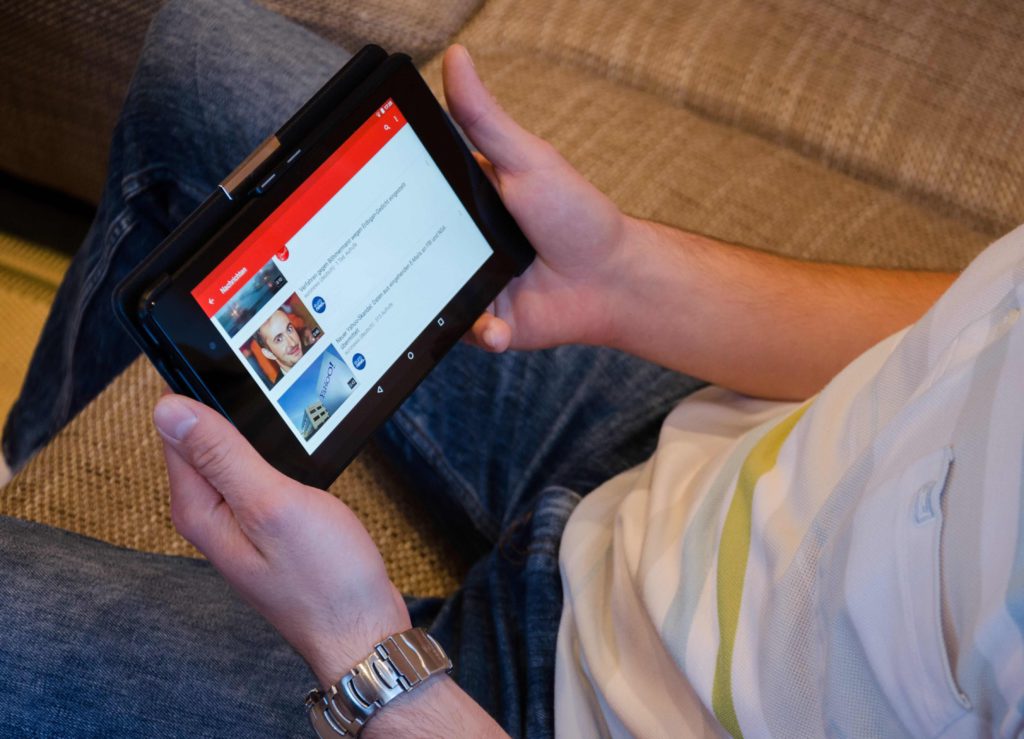 Must-haves for every YouTuber
It's relatively easy to create primitive videos with smartphone cameras and internet access, nevertheless, to increase your chances of success, you must invest in these 3 categories of tools.
Transcription software
Interestingly, not all content creators understand why it's necessary to transcribe a YouTube video, however, it's your best bet at reaching a diversified range of audience and business prospects. Wondering how that works out?
Uploading your content to YouTube means you're presenting your channel to users with different backgrounds and languages. While the purpose of your videos will be communicated in a particular language, users that show variations in dialects will have a hard time making meaning out of them and may be reluctant to subscribe to your channel.
To bridge the gap of the language barrier and ensure effective communication, video transcription tools present you with a language option feature that allows you to transcribe and create subtitles for your videos, making it easy to expand your wits and expand your user base.
Photo editing and design software
There's nothing more attention-grabbing than a high-quality video clip! As you begin to grow your channel, you'll realize that you need more than your smartphone to create visually appealing thumbnails that prompt users to click your videos.
Photo editing software is equipped with mind-blowing features that allow you to make stunning edits and add crazy effects to your photos. Rather than boring your audience with those regular drab content, you can spice things up by adding text effects to your thumbnails or bringing a touch of vibrancy by tweaking your images.
Creating insightful video clips helps users to get themselves familiarized with your brand style and increase your click-through rates.
Online video editing software
Online video editing platforms give your recorded videos that cinematic touch and sensation. While a wide distinction exists in camera outputs depending on the kind of device used in the process, some camera outputs are way below standard; As such they reduce the quality of your videos and establish your brand as unprofessional.
Using a sophisticated online video editing tool allows you to entice your audience with high-resolution video clips. You can simply make adjustments to colors, and remove unwanted sounds and sections you find irrelevant to the context of your video clips.
For an all-around evaluation, online video editing software is a time-saver and can alleviate the financial burden that comes with traditional video editing solutions.
How to create and optimize your YouTube channel
Step 1: Define and feed your focus
Deeping your hands into the YouTube business without a clear-cut focus is a surefire way to failure. Don't take that risk!
It's important that you are goal-oriented! Take your time to map out a workable line of action while considering all factors that may make or mar the process. Who is your target audience? And what kind of content will suit their specific needs?
Finding suitable answers to these questions is key to;
Coming up with a name that resonates with your channel's intent
Understanding what interests your audience and how to plan your content accordingly
Maintaining a unique brand style, content, and other promotional activities
Developing content that addresses user's specific needs
Step 2: Name your YouTube channel
While this is often perceived as easy, many YouTubers often find themselves between the hammer and the anvil when choosing a channel name. Although YouTube allows you to make name adjustments 3 times every 90 days, sticking to a well-thought-out name benefits you in so many ways.
Consistent branding establishes your brand as unique and trustworthy while reiterating the intent of your channel to users. With that, you get to create a permanent and long-lasting picture of your channel in the hearts of your users, saving them from the confusion that comes with massive rebranding.
When creating a YouTube channel for an existing business, it pays to stick with the existing brand name to maintain consistency but if it's a personal channel, take your time to come up with a name that resonates with its purpose as it plays a major role in SEO.
Step 3: Create, customize, and optimize your profile
To begin with, set up your account on the Youtube website and simply sign up with your Google account. With the built-in customize feature, you can easily enhance the look and feel of your channel to make it visually appealing.
Afterward, craft a striking banner image that gives the details of your channel's name. This makes you stand out from the competition and prompts new subscribers to opt into your channel. Seeing new users subscribing to your channel comes with an unparalleled level of elation.
Step 4: Plan your Youtube Video Content
Here, you'll need to leverage a YouTube SEO and keyword tool to carefully plan your content to eliminate the risks of creating video clips that don't surface on search engine results. To have your videos taking the front lines of SERP, you must target the right keywords to allure more subscribers.
To get a grip on keywords, carefully research your target audience to understand their area of interest and possible pain points. Once you've garnered enough information and developed actionable insights, identify some good keywords and integrate them into your titles, descriptions, and tags.
Keywords are extremely important for SEO ranking so be strategic in placing them seamlessly in your videos.
Step 5: Post videos at strategic times
Ensure the timing is ripe for your videos to go live! One of the pieces of information you'll get from well-conducted research is the time variation of your audience. With that, you can identify when your audience is most active and are most likely to be at home from their workplace and school.
Typically, the best time to post your videos is in the afternoon or evening, but that is subject to change depending on the kind of audience you have. For instance, morning or late night may be a better time when dealing with students and remote workers.
To be sure of your timing, try out different times and days of the week and observe when your content generates the most traction. Once you're able to establish a perfect time, stick to that schedule in the best way you can to keep your audience anticipating and certain of when to expect new content.
Step 6: Cross-promote your channel
The importance of cross-promotion can't be overemphasized! You have a lot to gain from promoting your YouTube channel on other social media handles. It allows you to expand your wits and reach a whole new customer pool while providing your channel with the thrust it needs to succeed.
Social media platforms like Facebook, Twitter, and Instagram are some of the world's leading online platforms where you can get your services to the front of your target audience. You can share video content, or simply embed your videos on your blog or reach out to influencers in your niche to help promote your channel to their fan base.
Step 7: Engage your audience
And on to the most challenging part! One thing is having a massive user base, another is nurturing them till they become a loyal community. It's vital to continually engage your subscribers to make them feel valued and cared for. To do that;
Make it a priority to provide a swift and timely response to user reviews and comments. This gives them the notion that you care and value their input
Also, let users drop reviews and suggestions on the kind of videos they'd like to see from your channel. This will equally help you to be more strategic with your tactics
You may as well introduce polls and quizzes to stir higher levels of excitement and afterward incentivize successful winners.
While there are many other ways to engage your audience, the goal is to keep your subscribers glued to your YouTube channel even at the least opportunity.
Ready to get started?
Become a successful Youtuber comes with that extra bit of hard work and consistency, you have to be aggressive and unwavering with your strategies if you ever want to maintain a top-flight.
While the path seems overcrowded, what determines your success isn't the number of competitors you have to face but how much you're willing to fight your way through.
With this piece, you stand a chance amidst all odds. So let go of all forms of negativities and face your fears heads on.
Author:
Rilwan Kazeem is a freelance content writer, explorer, and reader. He has covered topics including digital marketing, HR, emerging technologies, and their intersection with business. Rilwan's writing has been featured in Leaderonomics, Engagedly, and Newsbreak—where he unraveled "10 simple steps to launch an online business in 2023", among others.