Relationships Between Leaders and Followers
Relationships Between Leaders and Followers
Everyone has heard the terms leader and follower and definitely asked themselves what I am, what I should be, and how to become a leader? With the prominence of these terms in society, the question arises whether it is important to make a breakdown of employees into leaders and followers, and are leaders really the gold of the company? Read more: Types of Leaders in Modern Workplaces.
It's important for a company's success that every element of its internal environment operates following business goals, strategy, and ability to ensure the competitiveness of the company in its field; the same applies to employees and their role within the company, regardless of the position they occupy. A leader is incapable of doing his job effectively without a good team, and it's difficult for the team to move forward with the company's goals without a knowledgeable and motivating leader.
Leaders and followers are one team.
The great philosopher Aristotle once said, "He who cannot be a good follower, cannot be a good leader."
Would there be leaders without followers, and would these leaders be "leaders" if they had not initially been followers? Both positions are equally important, require responsibility, and interact with each other: the leader must help his followers grow, whereas the followers must contribute to the success of their leader.
Get 7 more tips on how to improve your company culture.
EN – form – "7 Tips" | Tag – "en-7-tips-f
AC – 7steps-EN
"*" indicates required fields
5 aspects that prove that leaders and followers are one team or one whole
Based on a 2013 study on the role of followers in a company and their relationship with leaders, researchers found that both their collaboration and the well-functioning of both sides are equally important to the company's growth.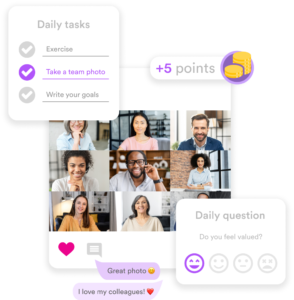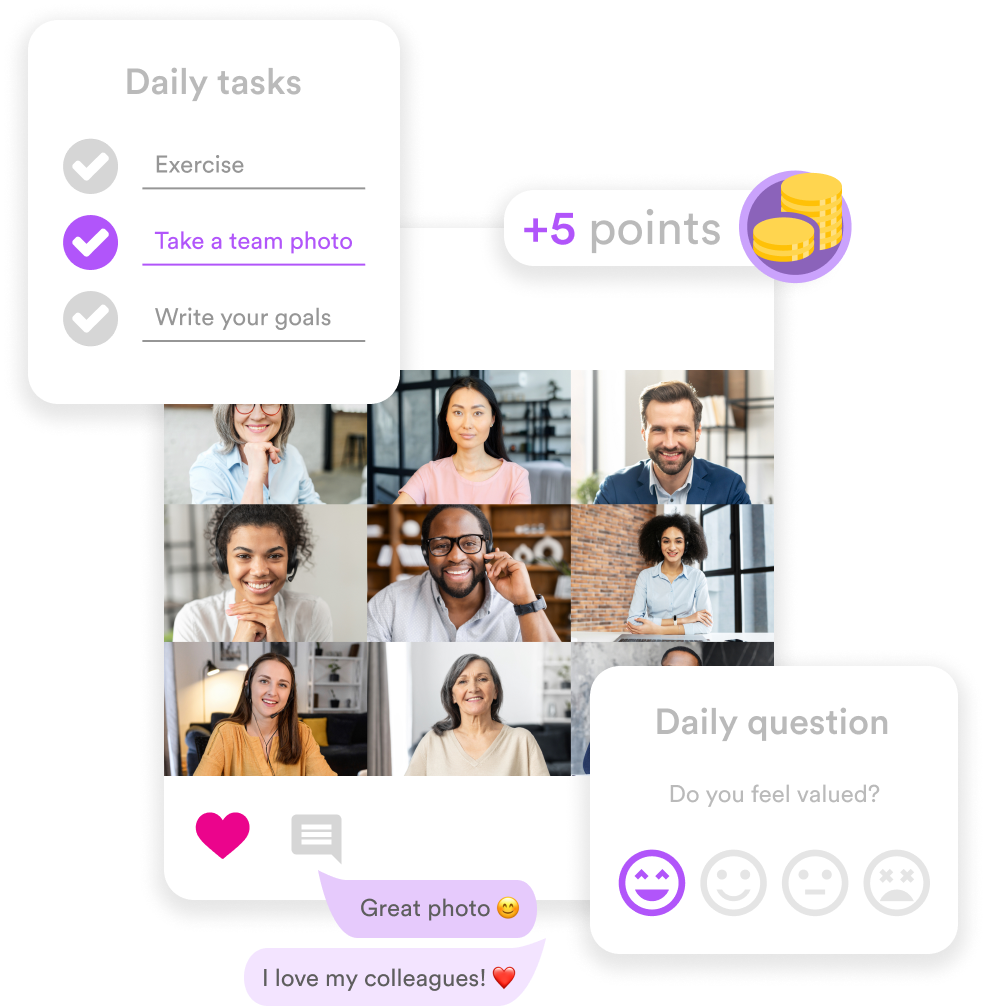 Engage remote employees.
Efectio platform uses gamification & rewards system for engagement, microlearning, onboarding.
Try Efectio for free, no hidden fees.
Effective followers make productive leaders, and effective leaders build productive followers
A leader influences his team, just as a team creates influence on a leader. This collaboration can be both positive and negative, influenced by the ability of both parties to trust, listen, help, solve problems and find new solutions.
Both actively executing and successfully managing, supervising, and stimulating these jobs ensures effective collaboration between followers and leaders. Accomplishing company goals promotes teamwork of followers and leaders in guiding their team toward the company goals.
Without followers, there are no leaders
Every company has significant individuals who are ready to not only manage and monitor the processes within the company but also to execute and implement them effectively. Similarly, individuals who are skilled in providing effective division of labor to each team member are needed to deliver the outcome as successful as possible and in line with each individual's skills and abilities.
Each leader was once a follower
Every leader has been part of a team of followers who has proven his ability and authority to accomplish specific tasks through his dedication and passion. However, that does not mean that they are capable of leading all work processes. So everyone in the company has their own individual approach for doing different jobs and solving problems, which means that anyone can become a leader in a particular task as long as they are willing and ready to take responsibility.
Leaders and followers are influenced by each other
Leaders influence their followers according to the company's needs, while followers influence leaders with their attitude and actions – it can have both positive and negative impacts. This mutual influence of both sides is a unifying element that can improve the performance and productivity of both the leader and the team members.
Followers and leaders should have a similar set of characteristics
At best, both leaders and followers embrace a set of assets that reflect the business and collaboration needs. Full engagement, independence, initiative, activity, and courage are the qualities that unite leaders and followers, making them a cohesive team working for common purposes.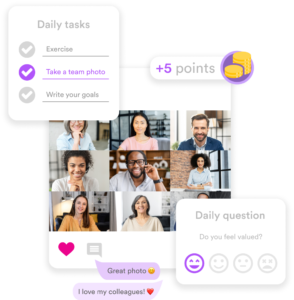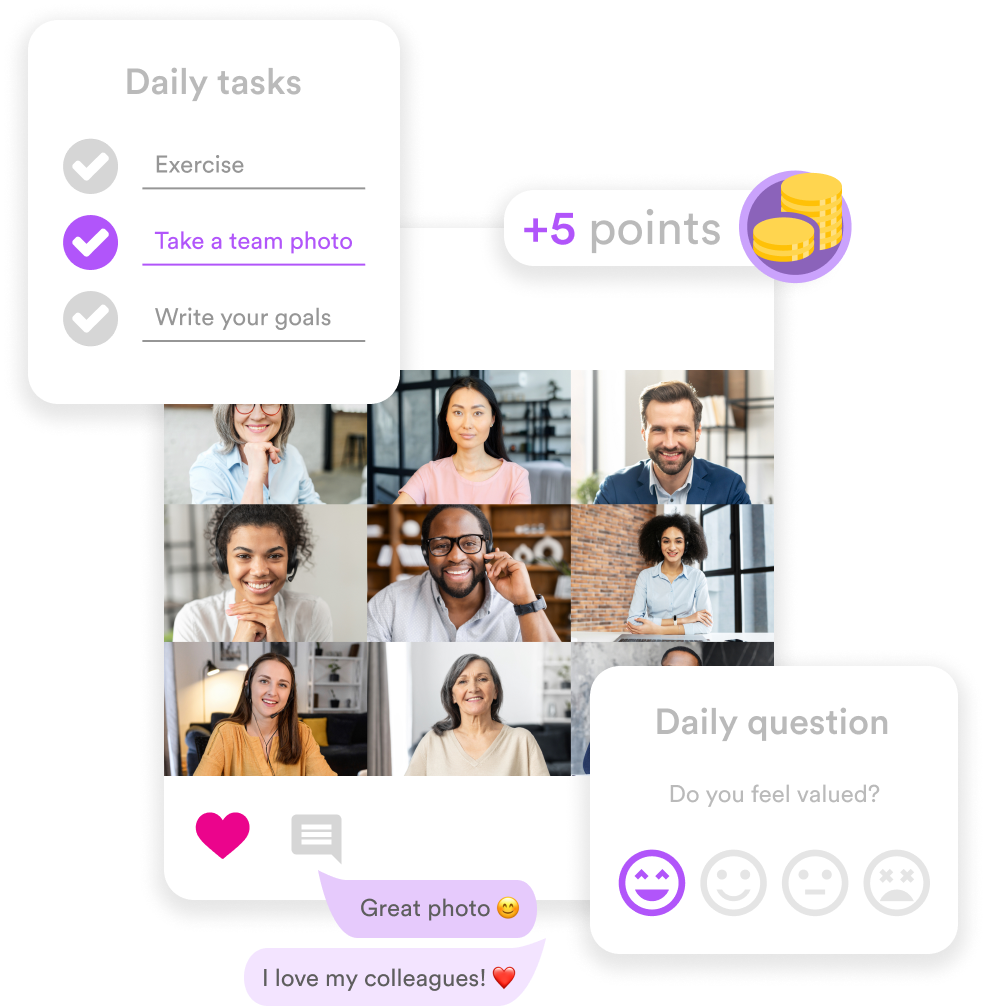 Engage remote employees.
Efectio platform uses gamification & rewards system for engagement, microlearning, onboarding.
Try Efectio for free, no hidden fees.
What do followers expect from their leader?
clear objectives, rules, and management
regular and meaningful feedback
necessary resources and tools to do the work
What do leaders expect from their followers?
desire to learn and grow
enthusiasm to do what is required and initiative
cooperation skills to work with others
Every employee of the company is essential to ensure full functionality, regardless of its position. Both leaders and followers are a united team that interacts with each other, proving the need for their mutual collaboration to perform their jobs effectively.
Followers expect leaders to possess strong communication and writing skills, including proficiency in utilizing the essay writing service. By demonstrating expertise in writing and familiarity with the essay writing service, leaders can establish credibility, foster understanding, and promote effective collaboration within the team. Strong writing skills enable leaders to craft persuasive messages, engage stakeholders, and communicate their vision with clarity and impact, ensuring the success of their initiatives.