3 Reasons Why Team-Building is Important
3 Reasons Why Team-Building is Important
We are here to tell you about the importance of team-building activities and why they should be considered an important part of job culture. Most of the managers are skeptical about team-building activities, so they are often underestimated. However, we are here to show you the main benefits of unifying the team. Read more: 7 Team-Building Activities You Should Try.
---
There might be no need to create team-building activities every month. Nevertheless, working all day on a computer or doing the same actions can decrease productivity. Therefore, it is necessary to organize such events or use digital tools to unite employees virtually. At the same time, they should be fun, challenging, and positively impact the employee's daily performance and productivity.
1. Stronger connection and collaboration
First of all, team-building activities can bring all the human resources of the company together. We like what we know. A stronger connection between the company's human resources creates a more engaged and committed team that supports the organization's ambitions. Trying something new and fun can help to see your colleagues in a different "light" and provide a chance to discover hidden talents.
Positive and friendly relationships are essential for business. Gallup has found the following: if a person has a friend at work, he is 50% more satisfied and 7 times more likely to feel involved. Activities made to create a cohesive team can help to feel more comfortable around each other and enjoy working together.
A friendly work environment where staff can exchange and share opinions is the key to professional well-being. It does not matter if your company is large or small; a successful team-building activity will ensure a more enjoyable workplace.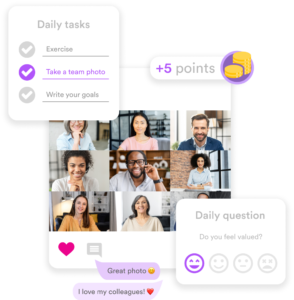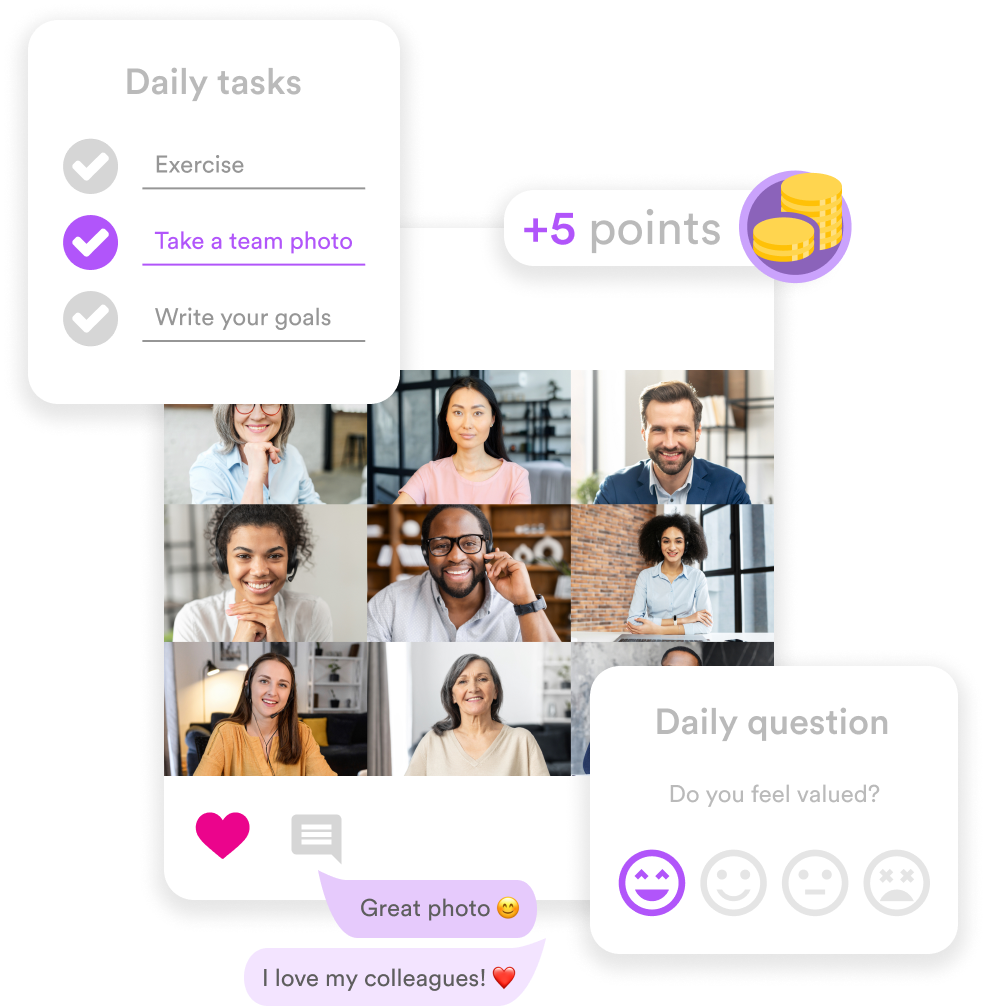 Engage remote employees.
Efectio platform uses gamification & rewards system for engagement, microlearning, onboarding.
Try Efectio for free, no hidden fees.
2. Productivity upgrade
One of the main goals of every company is to increase their employees' productivity. Do not miss the chance to identify how you could improve the 3 P's: procedures, policies, and processes. Team building plays a huge part in this. Encourage your employees to learn how to work together more effectively! In addition, team and capacity building activities improve overall team performance and contribute to the individual development of each employee.
3. A deeper understanding of company values
With team building, employees will get more acquainted with the company's functions and values and discover more about their personal role within the collaboration. A special occasion with your colleagues can help learn something new about the company and foster a sense of belonging and loyalty. When the team fully understands the company's mission, it gives them motivation – employees are aware they are playing a key role in a much wider mechanism that will create great value worldwide. Setting a common goal helps to improve the well-being of each individual. Read more: How to Bring Your Company Values to Life.
---
To sum up, team-building activities can definitely benefit the company, and the size of the organization does not matter. Spending qualitative time together will enhance collaborative skills and make one aware of each employee's role in achieving common goals.