HR Process Automation: Time And Cost Saving
HR Process Automation: Time And Cost Saving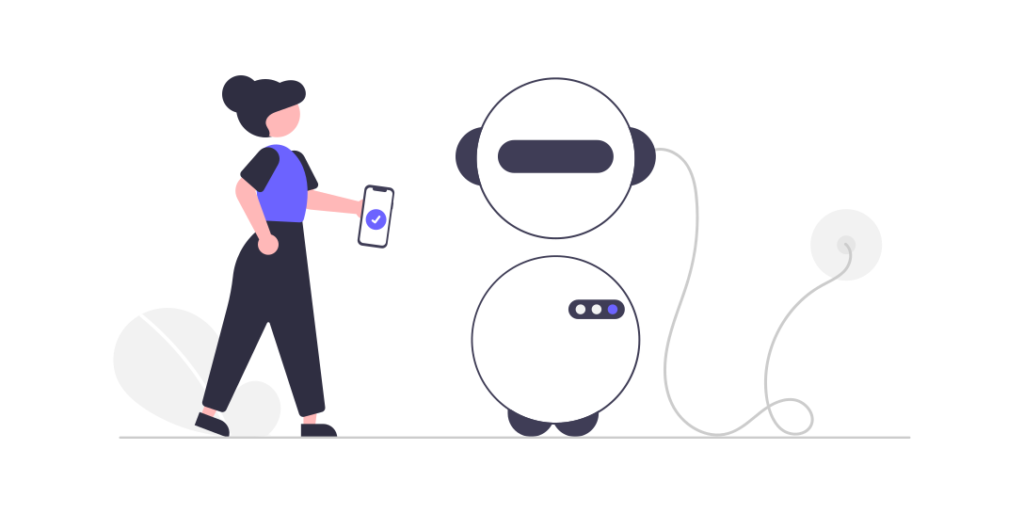 As technologies keep developing and many people are working in hybrid work, many HR processes and other business processes get automated.
Already 42% organizations have AI-based (artificial intelligence) solutions in their HR functions. And the proportion is predicted to increase up to 55% by 2024.
But HR specialists still see automatization in a challenging light. In Gartner's 2021 HR Leaders Agenda Poll survey 24% chief human resources officers said that they struggle to fully understand how new technologies will impact talent management processes.
According to Deloitte, HR teams' automated assistants are various in a wide range: digital reality, cognitive and AI, robotic process automation, unified engagement platform, cloud/Saas platform, apps and SaaS solutions (software as a service).
Benefits of HR automation
Organizations continue investing in HR function automation for many reasons.
Time saving
Firstly, automation can save the HR team's time up to 40% by doing repetitive activities and making digital records on various data itself in its operational speed. So the HR department can focus on strategic decisions entrusting administrative responsibilities and engage more with employees thanks to HR intelligent assistants.
Improved accuracy
Secondly, technologies avoid human mistakes because robotic processes are based on rules and algorithms. It's very important in these times with high volume incoming data.
Cost saving
Thirdly, automation decreases costs. By developing a Robotic Process Automation solution, healthcare company automated 80% of processes and at the same time reduced labor costs by 65%.
In a research HR specialists indicated in which HR processes automation can create improvements: 38% said that all HR functions can be automated, 23% pointed on chatbots entering the workforce, 18% pointed on help in database management, they also mentioned performance measurement, other emphasized building up the training dashboards and 10% opined that it reduces errors.
In a research on human resources information technologies (HRIS) impact on human resource management effectiveness results show that HRIS lets the team manage scarce materials in a difficult time, communicate more efficiently, increase organization's profitability and HR managers' work rates.
Automated HR processes
HR processes like employee hiring and service management most often are turned into automated processes.
Recruitment and onboarding
McKinsey's research predicts 56% of HR hire-to-retire tasks to be automated. In the automated hiring process software programs are able to examine candidates' resumes, looking for certain information. Because AI has skills to extract meaning from text, pictures and speech. Also other recruitment solution related components like interviews can be scheduled by software programs.
Automated onboarding platforms bring effectiveness from the very beginning. They are created in digital appearance delivering audio visual training. Automated onboarding can save up to 50% of onboarding expenses. Automated onboarding lets new employees adapt to the organization's culture and work environment, offers the first training and socialize with coworkers. AI is able to simulate real work conditions that can be a great opportunity in onboarding.
The IT job market in Germany is booming. There are over 96,000 unfilled IT jobs in the country, which is only expected to grow in the coming years. The demand for IT skills is high across all industries. This means that IT professionals have many opportunities to find work in Germany, regardless of their specific skills or experience. The salaries for IT job in Germany are very competitive. IT professionals in Germany can expect to earn significantly higher salaries than in other countries. The working conditions for IT professionals in Germany are excellent. IT professionals in Germany typically enjoy a good work-life balance and have access to excellent benefits.
Database managament
Automated platforms are able to obtain, analyze, storage and transfer data. AI enables HR teams to better understand the data and provides real-time feedback. Majority of scholars agree HRIS work in database management proves its effectiveness.
Employee knowledge development
AI can be helpful in employees' career growth by providing personalized development content recommendation and tools at the right time. Programs are skilled to recognize learner's unique learning experience, engagement, interaction and outcome. Automated learning programs are tied to employees' role in organization and their career goals.
Summary
HR process automation provides many benefits including time saving for HR specialists, accuracy and cost saving for organization. Automated systems provide accurate,relevant and timely information that is important in better decision making and strategic HR leading.