Why Setting Goals is Important
Why Setting Goals is Important
Goals are the ones that drive us forward in life and help us achieve our desired results. They motivate us to do more. One of the main responsibilities of managers is to set goals and motivate employees to achieve them. Read more: Company Culture: The Key to Employee Engagement.
Setting goals is a fundamental aspect of personal and professional growth. Goals provide direction, motivation, and a sense of purpose in our lives. They help us move forward, achieve our desired outcomes, and improve our overall productivity. In today's rapidly evolving world, where technology continually reshapes how we work and communicate, the importance of setting clear goals is more pronounced than ever. And now, with the advent of AI-powered tools like the HubSpot AI Email Writer, achieving these goals efficiently and effectively is within reach. Let's delve into the benefits of goal setting and how AI can be a game-changer in this pursuit.
The benefits of setting goals
Goals help focus.

Setting a goal lets you focus on the next step and helps you move in the direction you want. The body follows the mind, so you need to stay focused and not lose motivation. Be always aware of why you should take specific actions and where they will lead you.

Goals allow you to measure progress.

By setting goals, you can measure your progress because there is always a definite endpoint to compare with. It is recommended that you write down your goals to visualize progress and note the small goals you have already achieved. It will motivate you to reach your existing goals faster and set new ones.

Goals help overcome procrastination.

When a goal is set, you are responsible for completing the task. If it seems important, you will take steps to achieve it without delay. If it does not appear to be important, then useless actions are likely to be taken that will hinder the speed of achievement.

The goals are rewarding. When the goal is achieved, one feels satisfaction. Conversely, unfulfilled goals lead to frustration and stress and slow down the company's development or personal growth. It is advisable to set goals that all team members will be interested in pursuing, thus contributing to productivity.
Setting goals contributes to self-improvement.

Continuous development will bring success in both personal and professional fields. Well-defined personal development goals can improve your performance in any area of ​​life, but the rewards depend on your efforts to achieve those goals.

Goals motivate you to achieve more.

When a person is aware of and understands his vision and clearly articulates the goals to be achieved, he motivates himself to go in the desired direction. In addition, he has an understanding of how to get there. It provides the necessary dose of motivation and the desire to move faster to set new goals.

Goals make the road easier.

Setting big goals can sometimes seem unattainable and time-consuming. But there is a solution – small goals. Splitting complex goals into smaller ones no longer seems so unattainable, and it is clear what action needs to be taken first. By meeting small goals every day, bigger ones will be achieved, too.
Goals make the road easier, even when it comes to academic tasks. Whether it's utilizing an essay writing service or tackling assignments independently, setting big goals, like completing an essay, can sometimes feel daunting and time-consuming. However, there is a solution – breaking it down into smaller goals. By dividing the essay writing process into manageable tasks, it becomes less overwhelming and clearer on the necessary actions to take.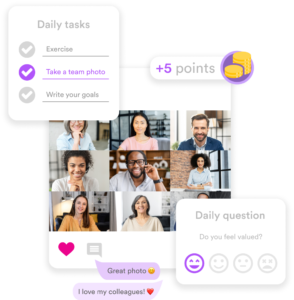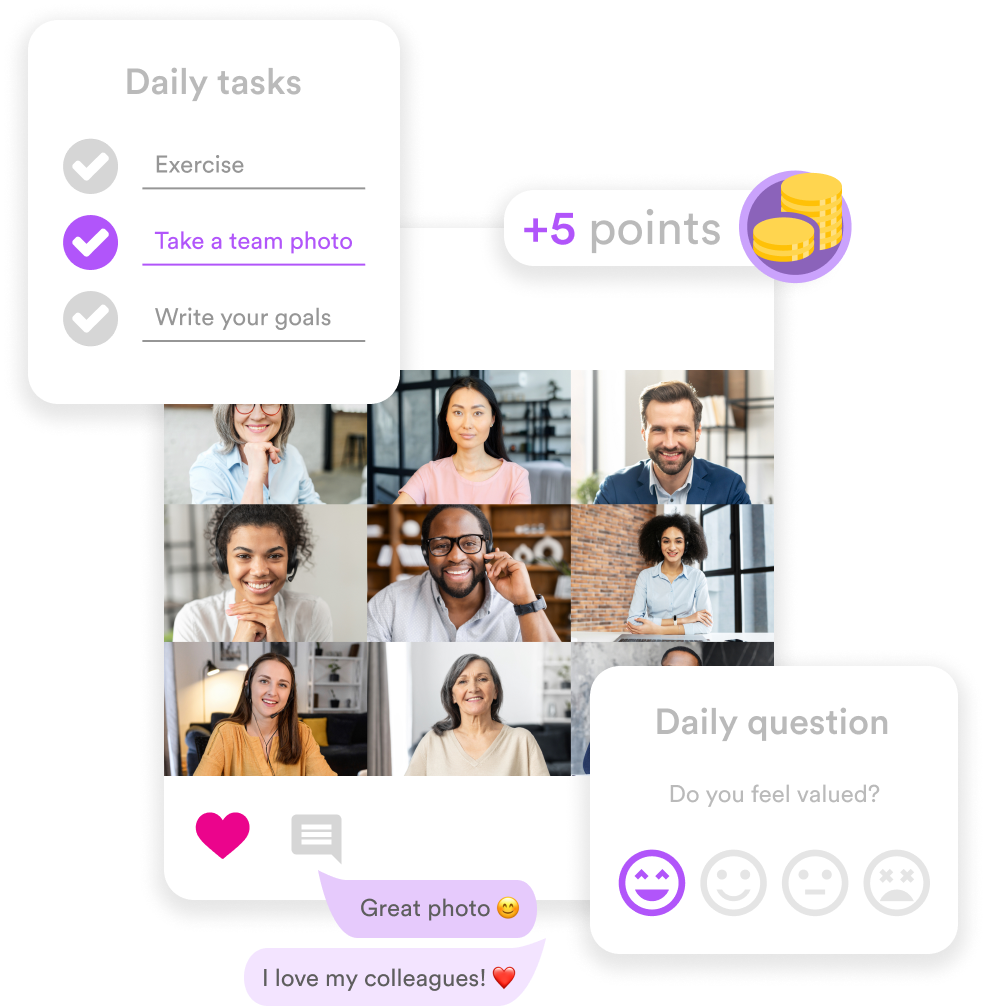 Engage remote employees.
Efectio platform uses gamification & rewards system for engagement, microlearning, onboarding.
Try Efectio for free, no hidden fees.
Employees are more motivated when they are involved in setting goals than if the goals have been already set without their own initiative. Feedback after achieving goals is considered a strong motivating factor, especially if given at the individual level. Have strong goals! Read more: How to Create a Great To-Do List.