Efectio's Impactful Participation at the Collision Conference in Canada
Efectio, a prominent provider of AI-powered customer experience (CX) software, actively participated in the renowned Collision tech conference held in Toronto, Canada in June 2023. The conference provided a prime platform for Efectio to showcase its cutting-edge Efectio.com platform, which leverages AI to improve CX by offering valuable insights into customer behavior and interactions.
During the Collision event, Efectio engaged with various businesses, including startups, enterprises, and government agencies. Attendees were impressed by the capabilities of Efectio's platform, particularly its ability to provide deep insights into customer interactions.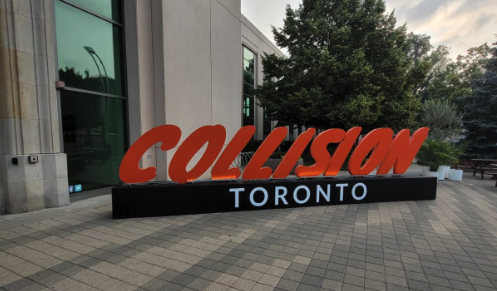 In addition to exhibiting at the conference, Efectio actively contributed to several panels and workshops. Efectio's CEO, Arturs Bernovskis, shared insights on the future of CX in a panel discussion, while the company's COO, led a workshop on utilizing AI to enhance CX.
Efectio's participation at Collision was a resounding success, with numerous business interactions and positive feedback. The company remains confident that its platform will empower businesses to enhance CX and achieve their organizational objectives.
Key benefits of the Efectio.com platform for businesses include:
Improved customer satisfaction: Efectio.com provides businesses with comprehensive insights into customer behavior, enabling them to enhance customer satisfaction.
Increased sales: By leveraging the insights from Efectio.com, businesses can identify potential customers and implement upselling strategies to drive increased sales.
Reduced costs: Efectio.com optimizes customer journeys and streamlines customer service, leading to cost savings for businesses.
For further information about the Efectio.com platform, interested individuals can visit the company's website or get in touch with a dedicated sales representative.
In summary, Efectio's participation at the Collision event allowed the company to effectively showcase its innovative Efectio.com platform and engage with industry leaders and professionals. The event offered valuable opportunities to connect with potential clients, exchange insights with experts, and solidify Efectio's position as a leader in the field of employee engagement and well-being solutions.
Thanks LIAA for support. More details here